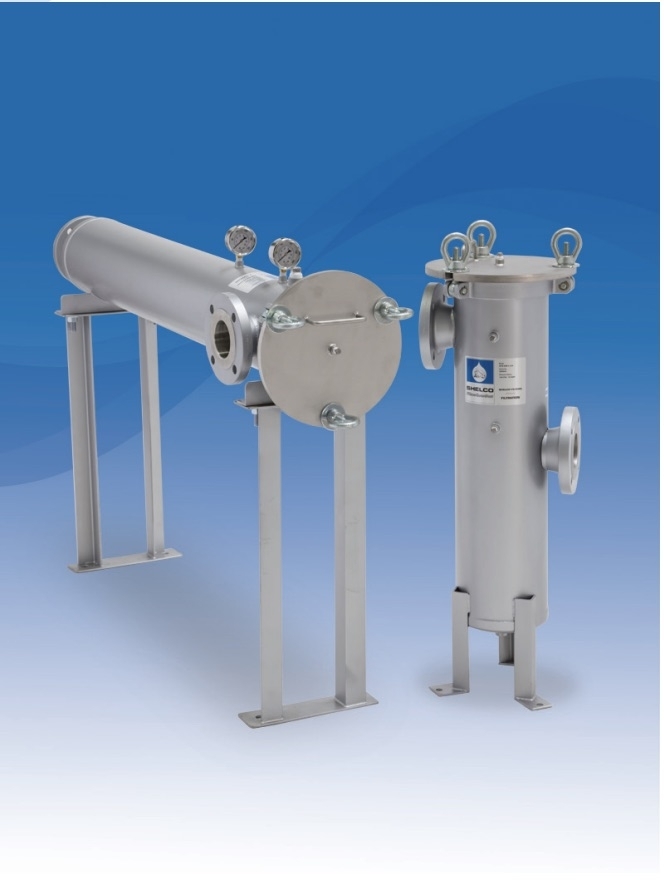 1HF & 1UHF Series
Application
Water, Desalination,Pre RO Systems, Food & Beverage, Chemicals, Coolants, Electronics, Power,Oil and Gas, Pulp and Paper Sea Water: 134W or 135 coating required.
Materials
Head and Shell: 304L or 316L Stainless Steel Connections: 304L or 316L Stainless Steel Vent and Drain Plugs: 304L or 316L Stainless Steel Swing Bolt Hardware: Zinc Plated Steel
Performance
175gpm to 500gpm
Specifications
Please see product bulletin for details
Features
- Available in 20", 40" and 60" length designs
- Holds one High Flow Series element for fast and simple push / pull installation
- Inside-out fl ow retains contaminant during change out
- Available in horizontal and vertical designs
- Swing bolt closure for quick and easy cartridge change-outs
- O-ring seal on cartridge eliminates bypass
- Heavy-duty stainless steel mounting leg assembly
- Gauge ports standard
---
High Flow Single Cartridge Housings are designed for economical industrial and commercial fi ltration needs. Reduced fi lter costs and maintenance requirements provide signifi cant cost savings. ASME "U" code design housings for commercial and industrial filtration needs.