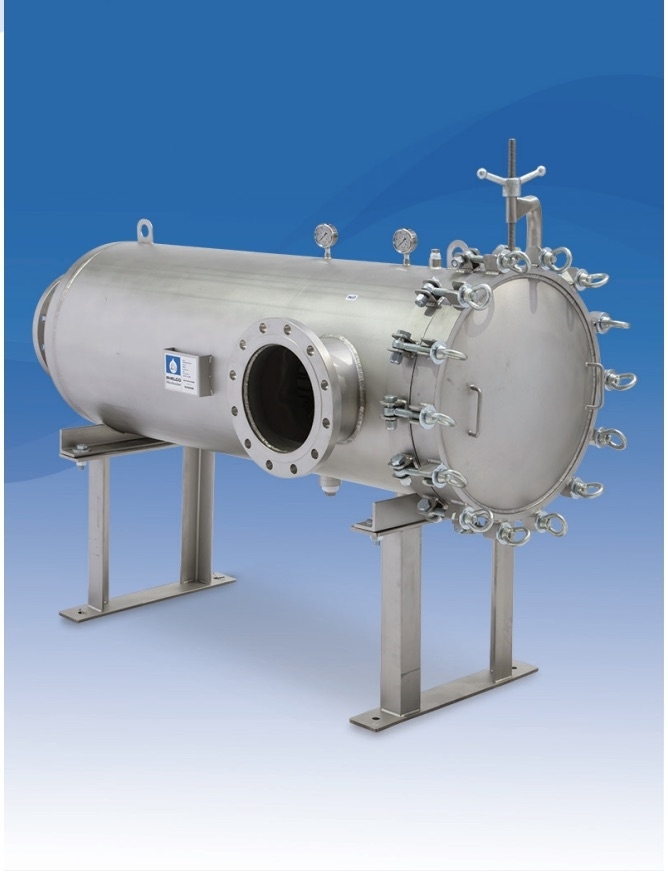 3, 4, 7 & 12 HF & UHF Series
Application
Water, Desalination, Pre RO Systems, Food & Beverage, Chemicals, Coolants, Electronics, Power, Oil and Gas, Pulp and Paper Sea Water: 134W or 135 coating required.
Materials
Head and Shell: 304L or 316L Stainless Steel Connections: 304L or 316L Stainless Steel Vent and Drain Plugs: 304L or 316L Stainless Steel Swing Bolt Hardware: Zinc Plated Steel
Performance
800gpm to 3600gpm
Specifications
Please see product bulletin for details
Features
- Available in 3, 4, 7 and 12-round configurations
- Swing Bolt closure for quick and easy cartridge change-outs
- Inside-out flow retains contaminant during change out
- Available in horizontal and vertical designs
- Offered in 40" and 60" length designs
- Holds multiple High Flow Series elements for fast and simple push / pull installation
- Heavy-duty stainless steel mounting leg assembly
- Gauge ports standard
---
Shelco's High Flow filter housings are designed for flow rates up to 500 gallons per minute in a single element configuration. We offer the multi-round configurations in 2 through 12 round, providing flows up to 3,500 GPM, in horizontal or vertical configurations. The horizontal design provides ease of operation and cartridge change-outs. High Flow housings also allow for a smaller foot print and greater flow rates over standard 2.5″ diameter cartridges.