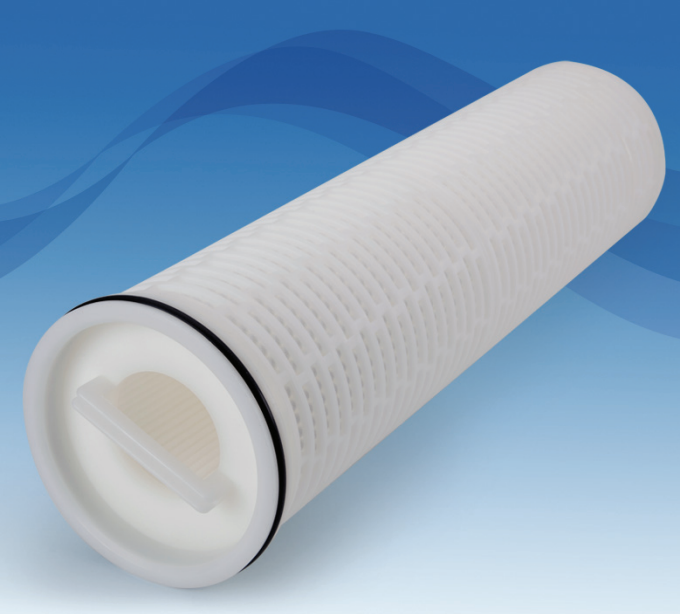 HFC Series
Application
Water, Coolants, Desalination, Electronics, RO Systems, Power, Food & Beverage, Sea Water, Chemicals , Waste Water
Materials
Materials of Construction Filter ( Media:Polypropylene ) (End Caps: Polypropylene ) ( Cage: Polypropylene) ( Gaskets: EPDM standard ( Optional: Buna-N, Viton, Silicone ))
Performance
Pore Sizes: 0.5, 1, 3, 5, 10, 20, 50, 70 micron
Specifications
Please see product bulletin for details.
Features
- All Polypropylene construction
- Heavy-duty outer cage replaces costly stainless steel support basket
- O-ring seal on cartridge eliminates bypass
- Multi-layer pleated media designed for high fl ow and long service life
- Retrofits competitive high fl ow filter housings
- 98% retention ratings from .5 to 70 microns
- Handle provides fast and easy push / pull installation
- Inside out fl ow retains contaminant during change out
- Thermally bonded construction
---
Shelco's High Flow filter cartridges are designed for flow rates up to 500 gallons per minute in a single element configuration. The large, single-cartridge pleated High Flow filters provide up to 100 square feet of surface area for increased dirt-holding capacity (and reduced long-term filter costs). Shelco's High Flow cartridges are thermally bonded and made from multi-layers of FDA-compliant polypropylene microfiber. The inside-out flow retains contaminant during change-outs and the cartridges are offered in micron ratings from .5 – 100 micron.