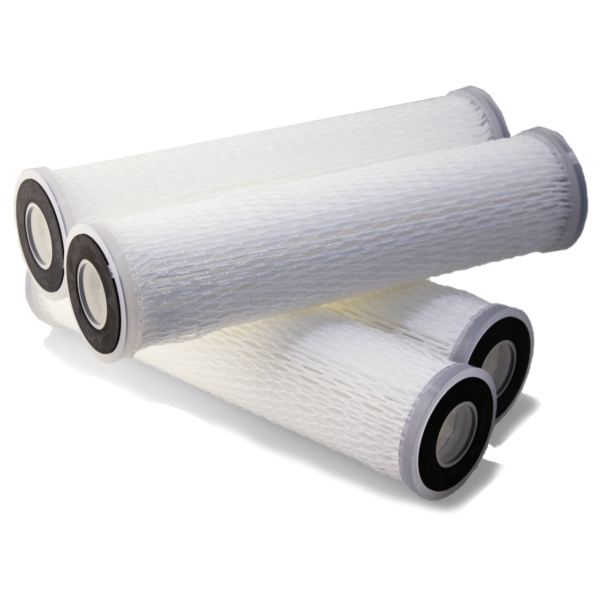 POLY-SERF Cartridge
Application
Plating solutions / Photographic Inks & oils Chemicals / Water Coatings / PC board mfg.
Performance
1µm, 5µm, 10µm, 25µm, 50µm, / 180°F
Specifications
Please see product bulletin for details.
Features
- Free of resins, binders or surfactants, cleanable
- High temperature performance To 180°F @ 20 psiD
- Length to fit any chamber 10", 20", 30", 40" x 2-5/8"OD
- Individually packaged
- Self-bonded PP media Vinyl end caps, PP core and outer net
- Pleated for extended surface area 4 sq. ft. each 10" length
- Selective filtration 1, 5, 10, 25 and 50µm (Nominal)
---
SERFILCO POLY-SERF pleated filter car tridges are composed of continuous PP microfibers self-bonded by a unique process that controls media uniformity and density. POLY-SERF cartridges provide efficient particle removal from aqueous and non-aqueous solutions with outstanding contaminant holding capacity. They provide excellent chemical resistance, high flow rates at low pressure drop and can be washed for reuse.