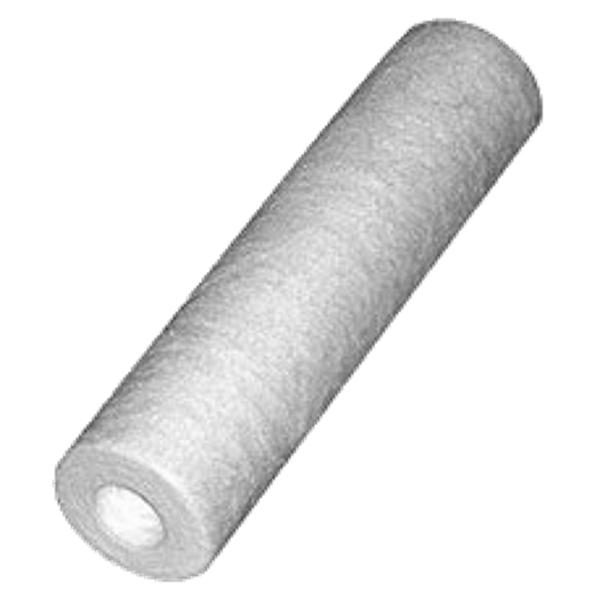 PUREFYBE cartridge
Application
Plating Solutions Photographics D.I. & Tap Water Electronics PC Board Mfg. Pharmaceuticals Coatings Chemicals
Materials
Fibrillated pure PP
Performance
1µm, 3µm, 5µm, 10µm, 15µm, 20µm, 30µm, 50µm, 75µm, 100µm
Specifications
Please see product bulletin for details.
Features
- 100% Pure PP with PP center core
- High temperature performance Plating solutions and most chemicals to 200°F (93°C)
- Selective depth filtration
- Fibrillated fiber, organic-free, non-migrating A smooth, firm filter media that can be reused
- Length to fit any chamber 10", 20", and 30" x 2 1/2" nominal O.D.
---
Purefybe is an all PP cartridge wound of fibers free of extractables. It is designed for filtration of electroforming, precious metals and all other plating solutions or applications requiring organic-free filter media. It is also recommended for gelatinous precipitates such as iron and aluminum hydroxides which can be dissolved with acids. Free of extractables, lubricants, binders, anti-static and sizing agents.