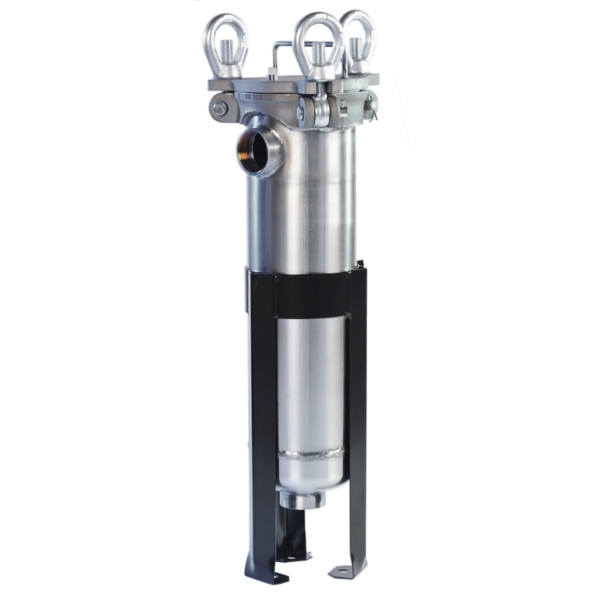 ST & SS Bag chamber
Application
Performance
150PSI - 300PSI pressure rating
Specifications
Please see product bulletin for details
Features
- Carbon steel or stainless steel construction
- Swing bolt cover closure with eye nuts
- Differential, drain and vent ports
- EPDM elastomers standard (FKM optional)
- 316 SS strainer basket
- 2-part epoxy paint on carbon steel
---
Single Bag Chambers Housing lid has a 3-bolt swing closure with a vent port. Connections are as noted with standard side inlet and bottom outlet. Housing is supplied with two differential pressure ports to measure the differential pressure across the filter bag. A two-part epoxy finish is applied on the carbon steel vessels to maximize the life of the housing; stainless steel vessels are supplied with a satin finish. Basket material is constructed of 316 stainless steel with 9/64" perforations to act as a strainer or to accept a liquid filter bag. Basket for KBS6 and KBS8 chamber seats onto an "O"-ring in the basket support. Adjustable tripod leg assembly is supplied with housing.
KBS4 chamber is rated at 300 PSI.
KBS6 and KBS8 chambers are rated at 150 PSI.


0304 Metal Filter Chamber Operation and Service Guide
Download file